Rose tea kombucha bottle 355ml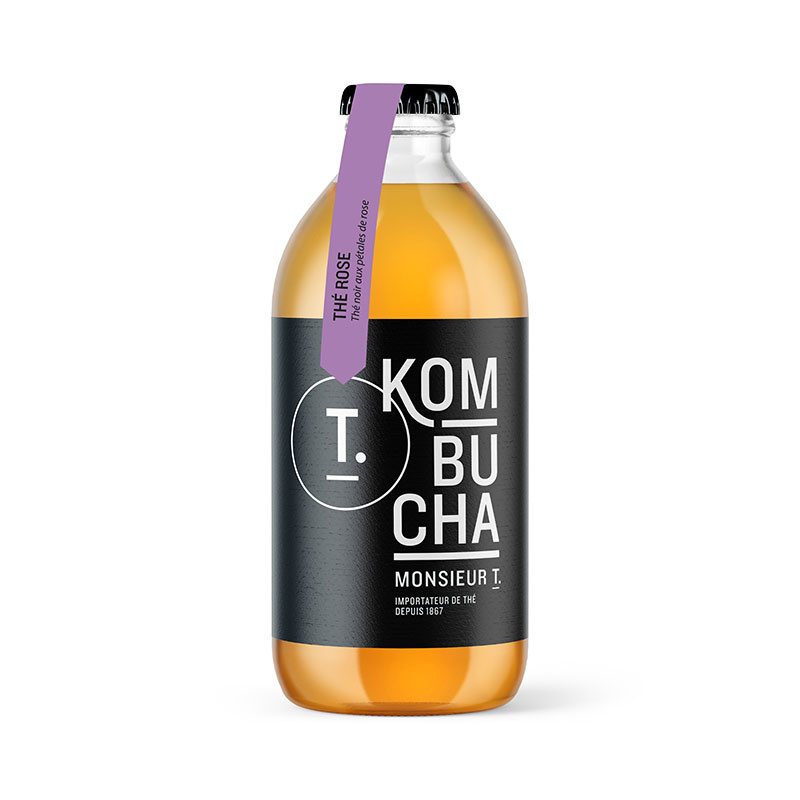 Le conseil
de Monsieur T.
As healthy as organic alfalfa, but much more exciting.
Rose tea kombucha bottle 355ml
* in store pickup only *
First of all, kombucha is a tangy drink of Mongolian origin obtained through a culture of yeast. Are you still there?

Rest assured, this succulent drink has already won over tons of followers around the world. We love its naturally sparkling and refreshing side, as well as its multiple health benefits.

Back in the 60s, growing your own kombucha was the cool thing to do. At Monsieur T., we decided to bring back this tradition, which is to say to make it with our own teas and without the "head bands / free love / LSD part" and all that.

Good idea, isn't it?
This rose petals perfumed tea is crafted in the most exquisite of ways: when the time comes, the tea leaves and petals are separated by sieving. Chinese Rose tea is renowned for its subtle taste and flowery flavor that will delight even the most demanding tasters..
Availability:
In stock
Buy 3g and save 16%

Buy 6g and save 23%

Buy 12g and save 25%
0
stars based on
0
reviews