Tiramisu100g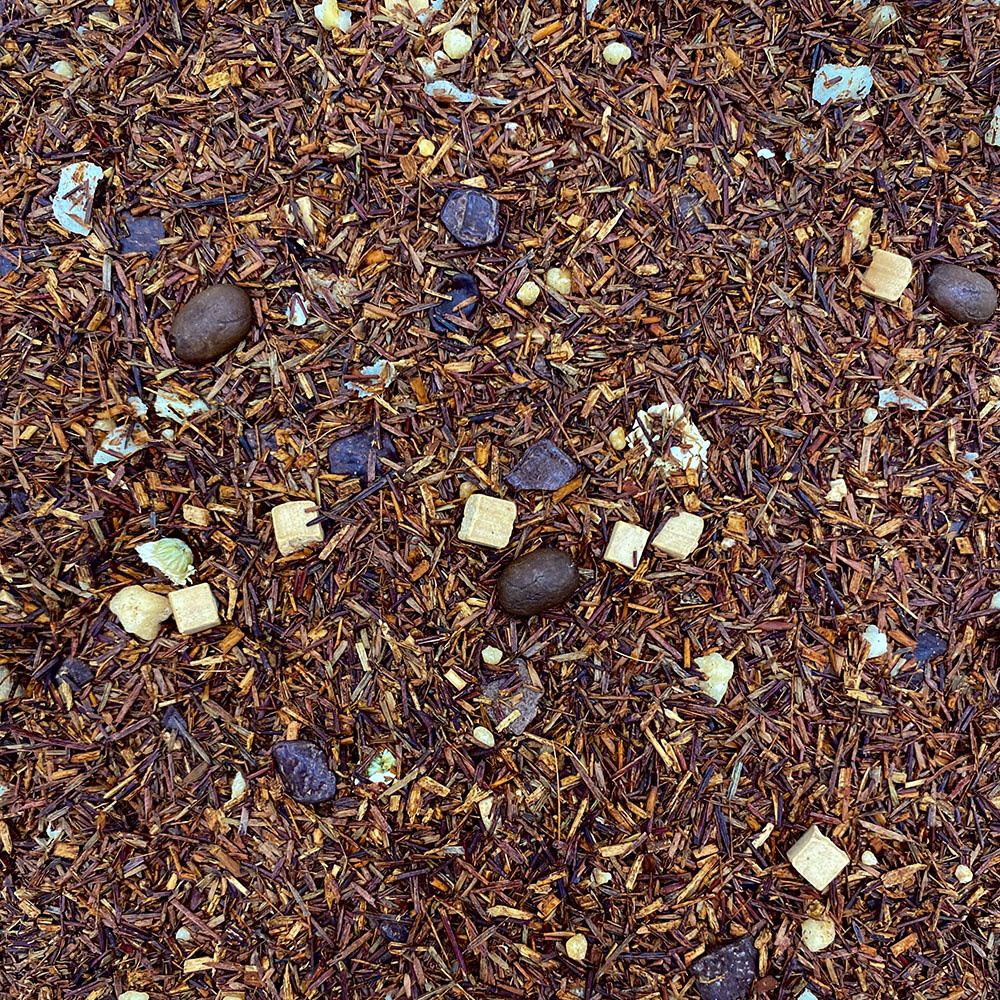 Le conseil
de Monsieur T.
For a successful fondant duo, dip the end of a chocolate hen in your cup just before eating it. It won't feel anything, I promise.
Tiramisu100g
Do you know tiramisu? This world famous Italian dessert made of cocoa, biscuits, coffee and mascarpone?
The big day is here. Here's a liquid version of it with a mixture of fresh rooibos. Okay. Monsieur T. also added a few caramel pieces.
Rooibos, chocolate, yogurt, coffee beans and Roman chamomile come together to give you a well balanced candy mix taste. Have you ever even heard of a well balanced candy? This is tea magic.
Availability:
In stock
If you buy 2 of Tiramisu100g you get 1 free
| | |
| --- | --- |
| Contains: | Rooibos, chocolate (sugar, cocoa, cocoa butter, soy lecithin), sugar crystals, hazelnut, caramel (sweetened condensed milk, sugar, glucose syrup, butter, sorbitol, mono and diglyceride of edible fatty acid), flavors , yogurt (skim milk, sugar, maltodextri |
| For a cup: | 2 Monsieur T.'s spoon / 95°C / 7 min |
| Caffeine: | No |
| Availability: | Online only. |
0
stars based on
0
reviews