15 days detox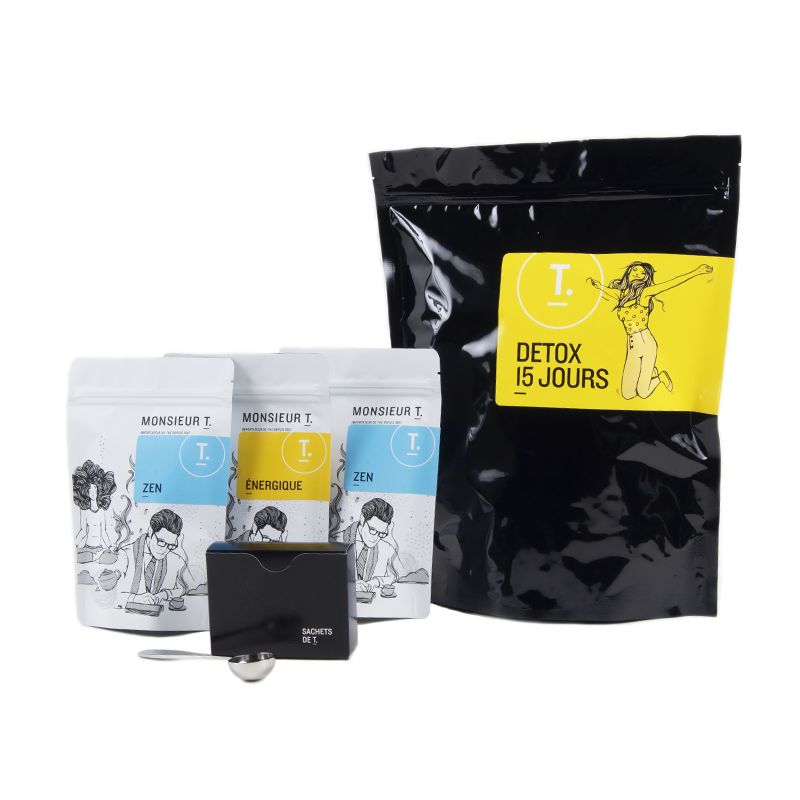 Le conseil
de Monsieur T.
This kit contains everything you need for a 15 days health cure.
15 days detox
The Ayurveda, from wich this kit is inspired, is a balance of the body and mind. To achieve, once must balance the three metabolic principles that makes up all living things: vata (air, movement), pitta (fire, transformation) and kapha (water, preservation).
Here are three infusions to include in your next 15 days routine to keep your body and mind in top form!
In the morning, our DIETER (60 g) maté will be give you energy. As a bonus, it's an appetite suppressant!
For the afternoon, the ORGANIC INDIAN DETOX (84 g) with turmeric, ginger and Mace is an excellent detoxifier.
After dinner, our ORGANIC HANGOVER (80 g) will hydrate and activate your digestion. Note of interest, it reduces bloating ... and what comes with it.
Also includes: 45 individual infusing sachet and a Monsieur T.'s spoon
0
stars based on
0
reviews