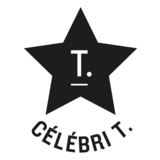 Have you made unforgettable discoveries with our seasonal collections and unfortunately these have disappeared? Don't worry, Monsieur T. is here for you.
Here is our wall of Celebri T.
Miraculous peach
Undoubtedly, this tea is perfect for reading in a hammock, playing Marco Polo at the pool, eating your twelfth corn or even an unlikely combination of these three activities.
Autumn pear
Wool socks and pajamas are highly recommended. Even better with a gigantic piece of apple pie.