Matcha accessory kit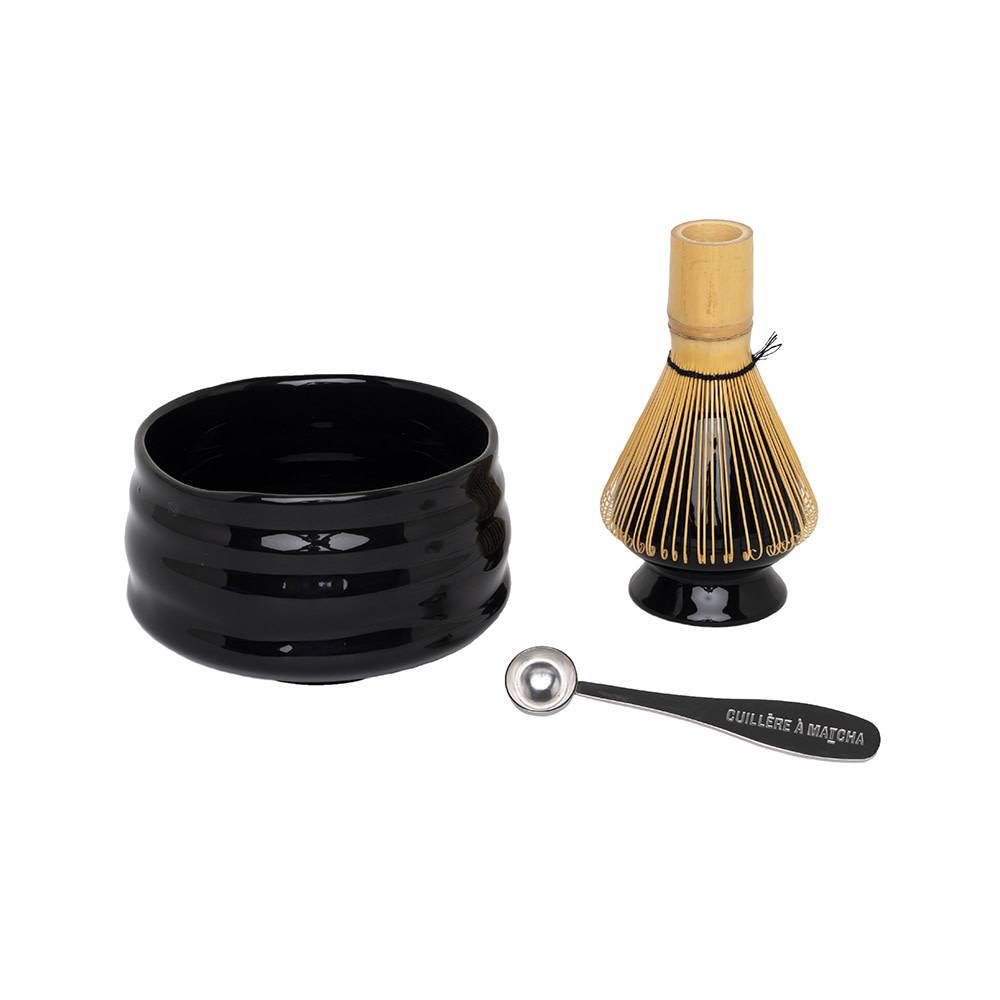 Le conseil
de Monsieur T.
Ideal for preparing your matcha with a "watchmaker-neurosurgeon-sniper" precision.
Matcha accessory kit
This product is for anyone who doesn't like the words "roughly" or "approximately".
The BAMBOO WHISK is an essential tool for matcha tea. History bit: it has been part of traditional Japanese ceremonies for centuries.
If you follow the instructions on the packaging and use this foolproof measuring instrument that is the MATCHA SPOON, you have a 98.58% chance of success.
The matcha whisk SUPPORT is not the most prestigious in our collection, it is function over form.

Finally, the BOWL has the ideal size and flat bottom to avoid repainting your home walls with the color green, when you vigorously whip your tea.
0
stars based on
0
reviews